In many cases, users can see the organization; however, they cannot import outlines or maps.
This may be because the organization has not authorized the user to share data with the connected software company.
Below are the steps to authorize the user to send maps to Auravant from MJD:
1) Go to the Configuration menu and select the Team option.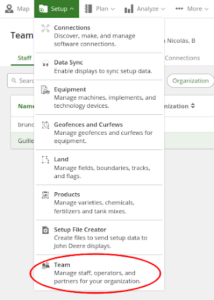 2) There, you will see the list of different types of organization members (Managers, Operators, Partners). Now, you need to select the user to whom you want to grant access to export data to Auravant.

3) Clicking on the user will open a second tab with that user's access settings.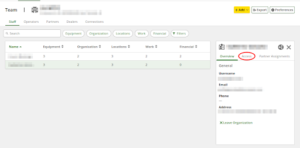 4) In this tab, you will find 4 access options. The second option is related to organization management. Click there.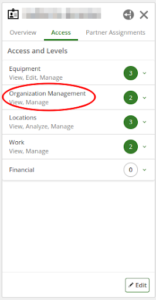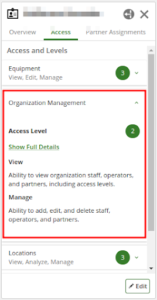 5) Within the organization management menu, click the Edit button to access the settings. There, you should have the additional permissions option selected, which pertains to sharing organization data with connected software companies.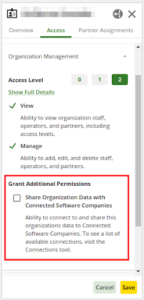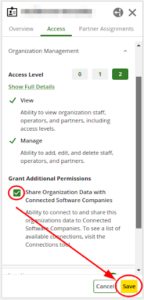 6) You're all set! You can now export data to Auravant.
📖 To return to the help article on how to use John Deere's Operation Center extension, click here.
📖 To return to the help article on how to use John Deere's Operation Center extension, click here