"Workspaces" are private work environments managed by organizations and corporate entities. These workspaces offer premium services and collaborative features for multiple users.
In this way, users can connect and work in the same environment, sharing information easily and reliably, and also maintaining the company's protocols and guidelines.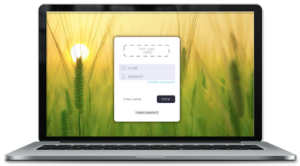 Managing users in your space
Corporate workspaces have a number of advanced features to improve team work organization, such as the ability to create hierarchical access and visualization structures.
Users with an administrative profile can create users, who can be users or supervisors. Supervisors can view or edit the activity of advisors in their group or region. The upper levels group information and permissions from the lower levels associated with that hierarchy.
When creating a user, the amount of area associated with their profile is also determined. This amount can be limited to a specific area or unlimited. In the latter case, the user will be able to access all the available area contracted by the company that owns the space.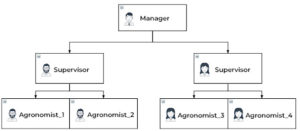 In addition, corporate spaces have an analytics dashboard that allows you to visualize and group space information in pre-configured charts and maps. The administrator can set custom charts and maps to meet specific needs, and supervisors can view dashboards about their supervised data.