This feature facilitates the visualization and ordering of activities in farms or fields.
By activating the "Calendar" view under "Activities" in the "Survey" section, agronomists, farmers or advisors can foresee and follow up on the different tasks during the production of a crop.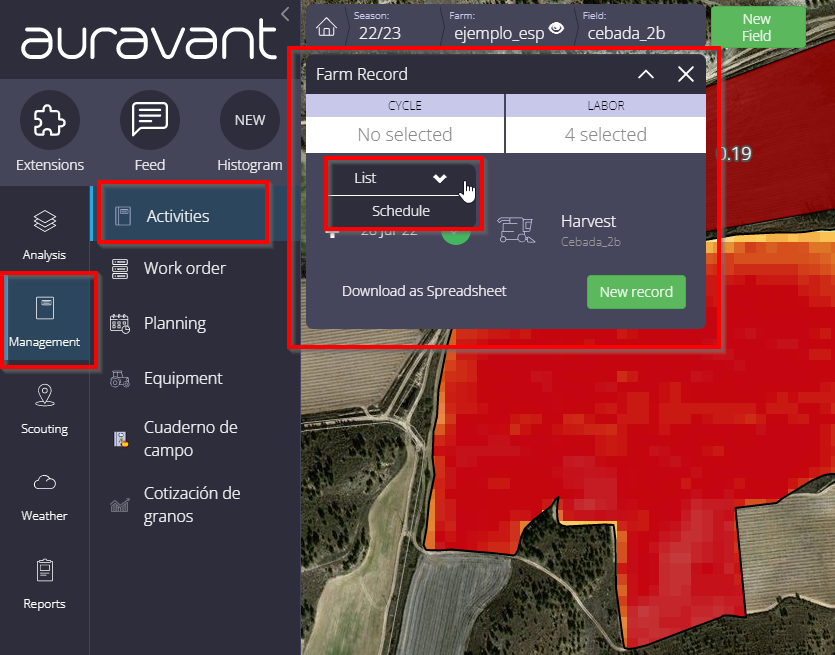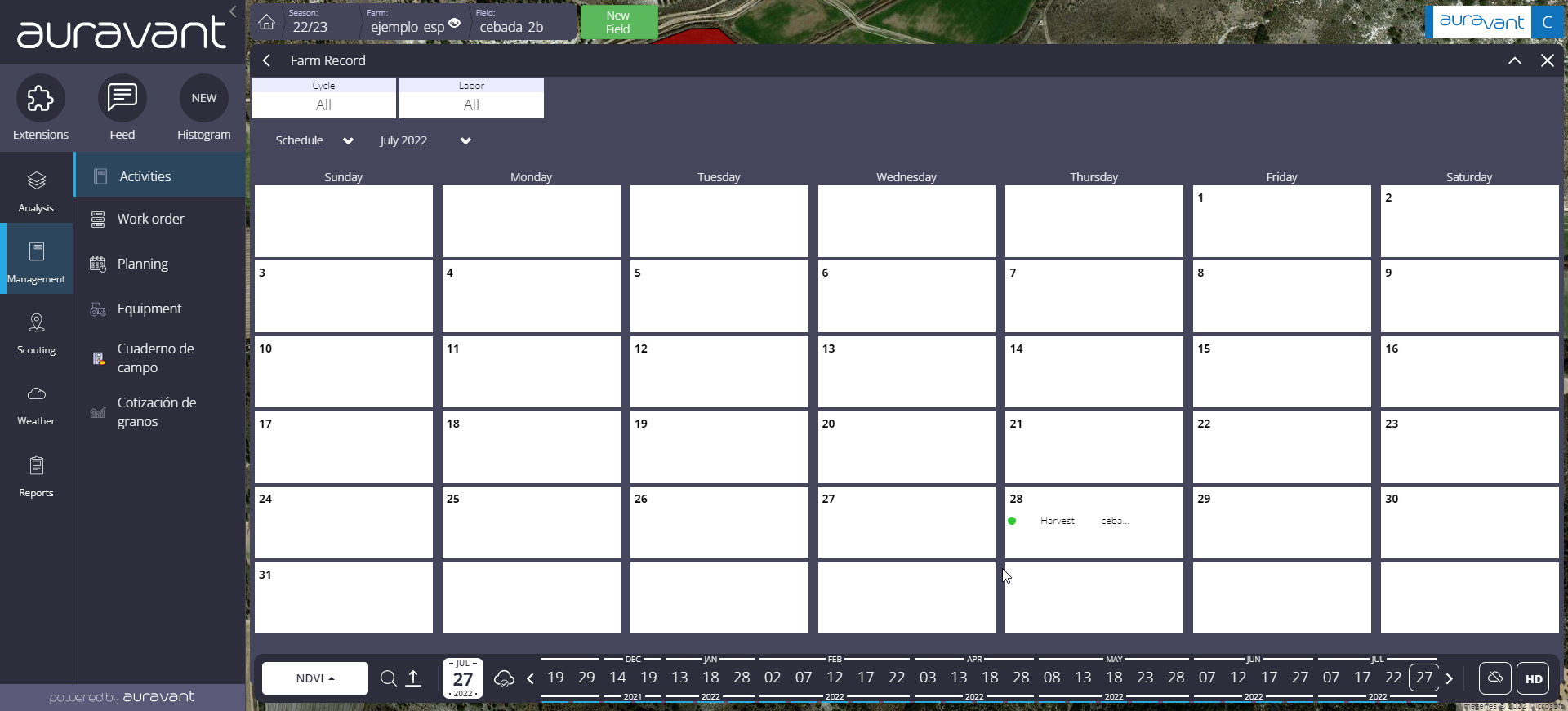 If different activities are associated with different production cycles or rotations, the calendar simplifies the visualization by means of tags.
"