Registering and storing information associated with production during every crop cycle is a fundamental task to ensure the traceability of the system. Using the attachment function, it is possible to attach files within the registry. In this way, vouchers, invoices, receipts, spreadsheets, and even images can be linked to the selected activities.
In the following step by step we will show you how to import a file to the field record with the possibility of having a preview of it.
1) Go to "Activities" within the "Management" module and complete the data of your application.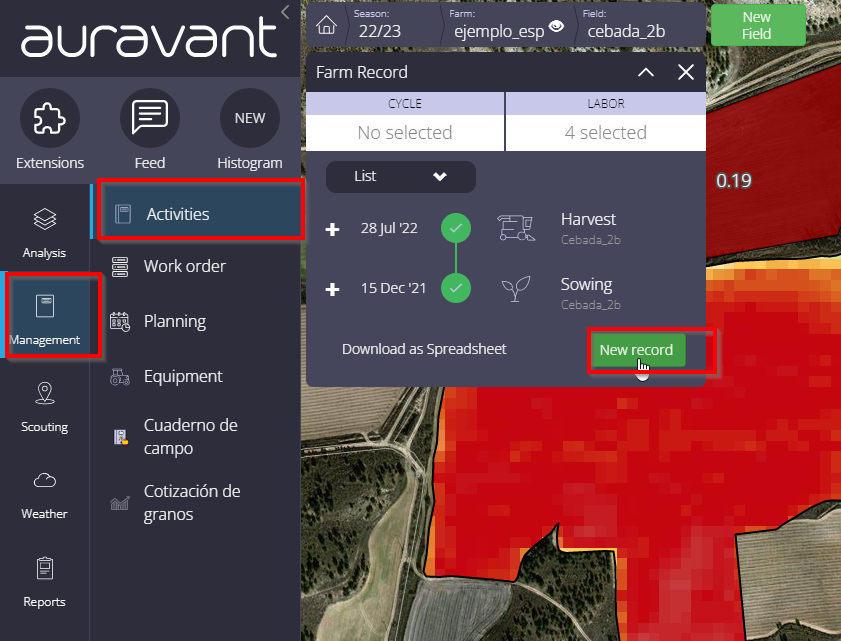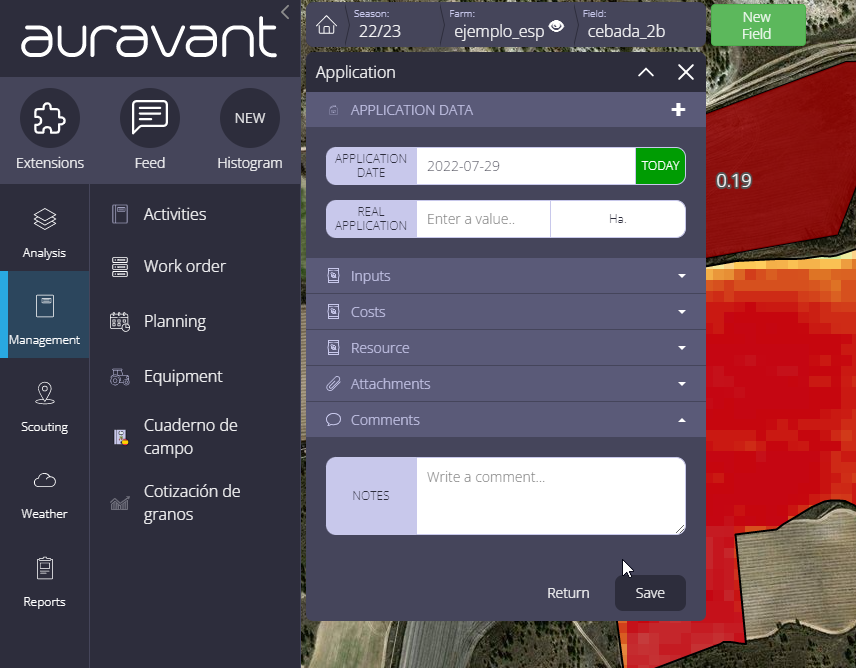 2) Select the "upload attachments" button and attach the file you want to upload to the platform.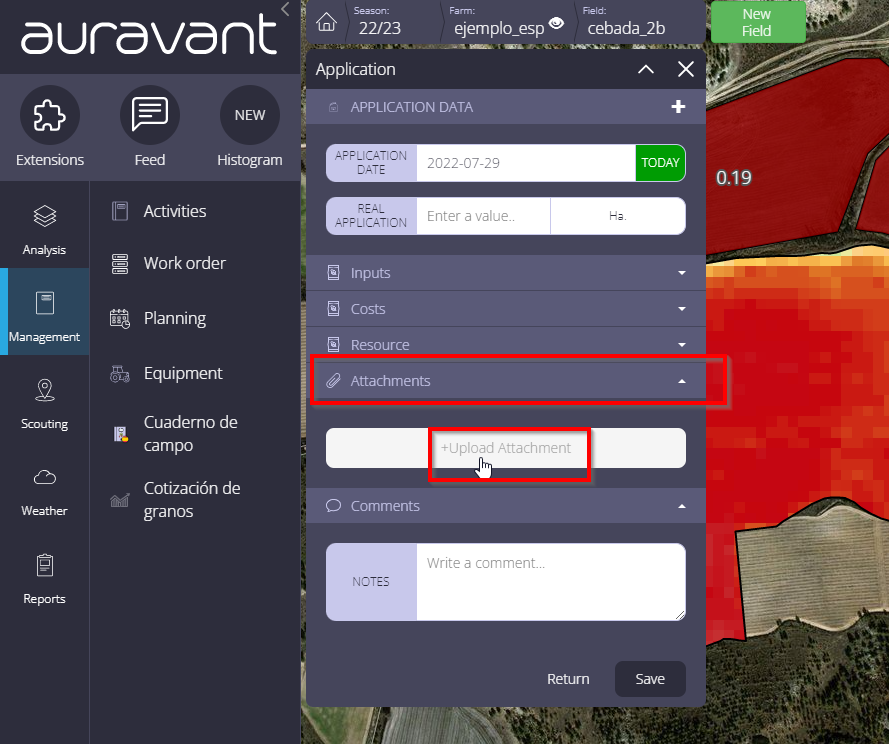 3) Once the file is attached, press "Save"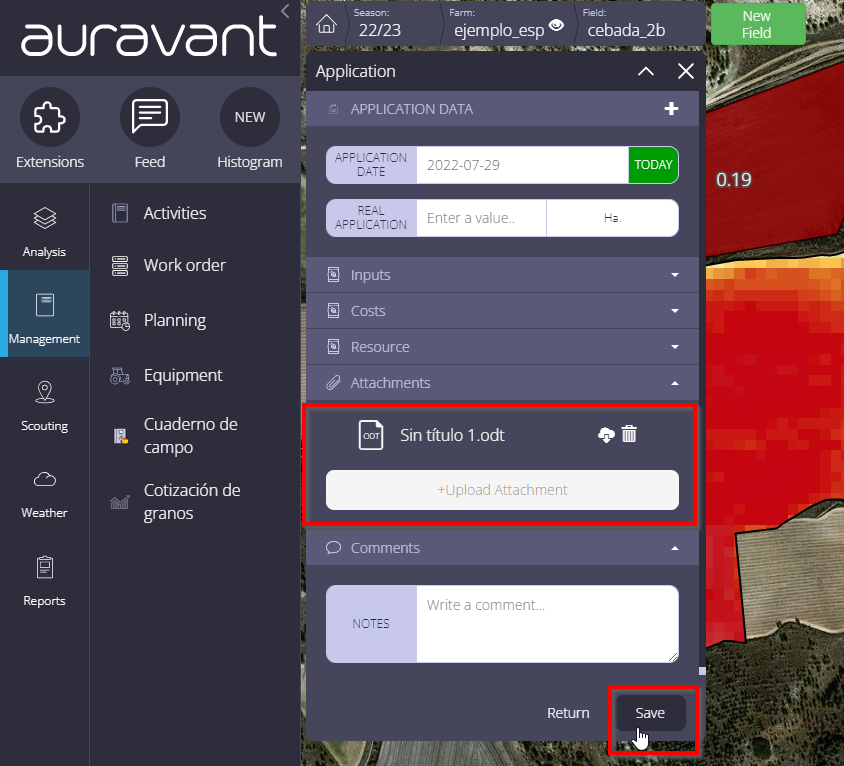 "