When creating a zoning, you can select a specific area and get processed information about it.
What information will you get?
Area surface

Minimum and maximum values found in that layer's field zone

Average value of the chosen field zone
In case you have chosen a layer containing units with measurements in m2 or ha (e.g., Yield: Tn/ha) the total of the polygon/field zone will appear in the data.
This feature allows you to evaluate the data by polygon and/or field zones in order to evaluate, correct and improve future settings.
Steps to follow to use the tool:
1- Go to the "Zonings" tool and create your setting from different layers of information (NDVI, GNDVI, yield map, etc.).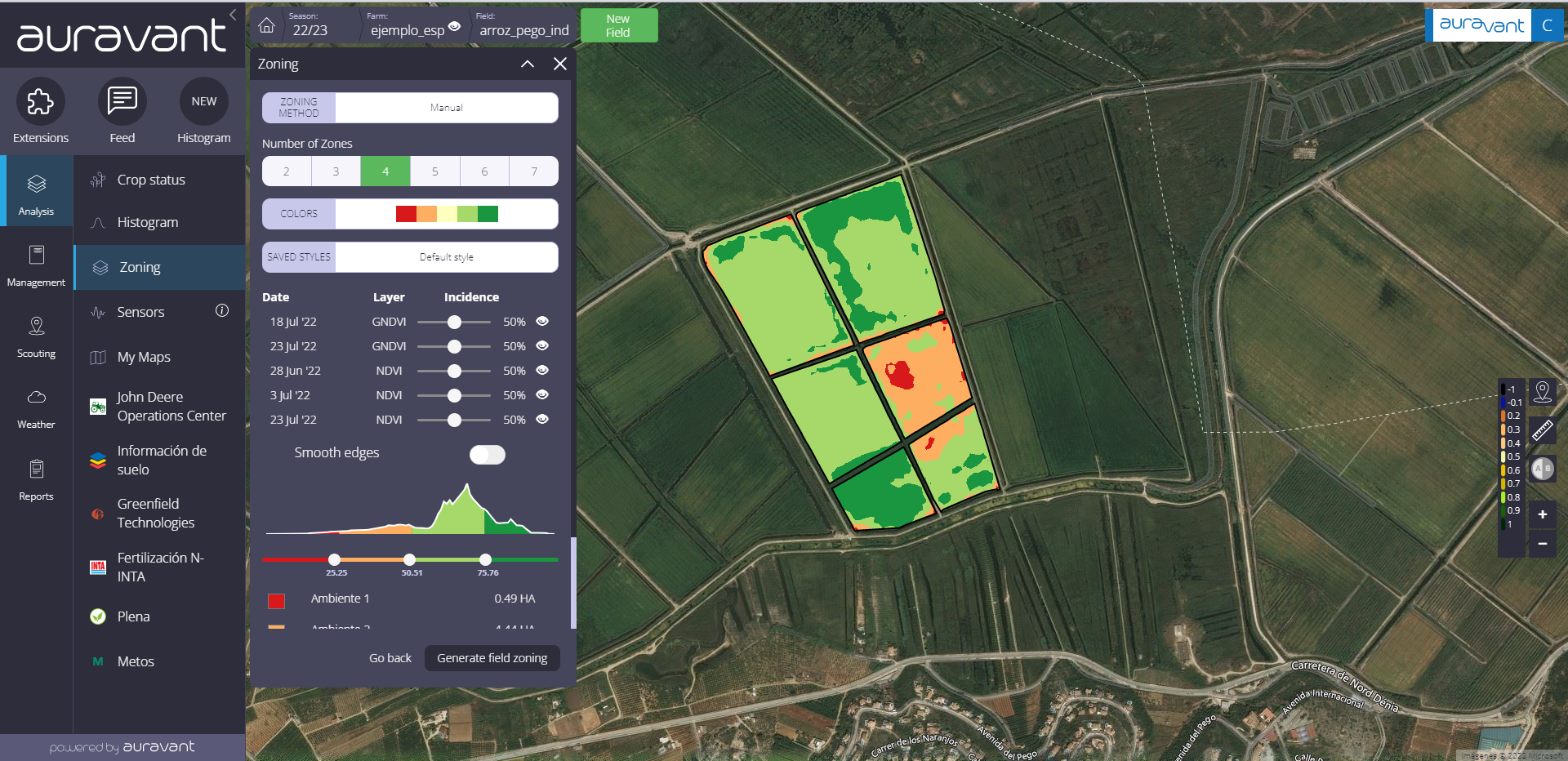 2- In the detail of your zoning, click on the "Overlay with layers" button. There you will also see a bar to move the transparency of the chosen layer.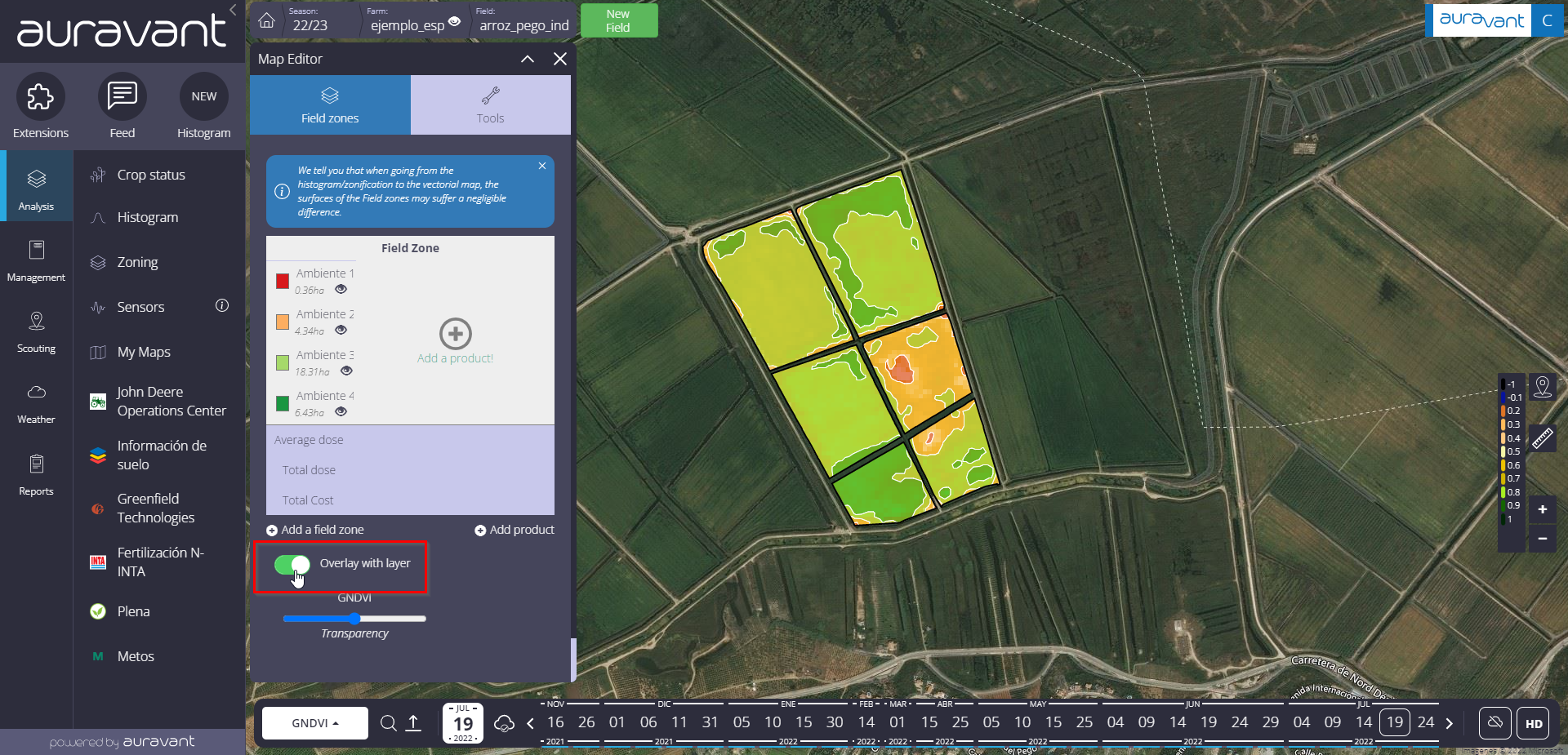 3- Select the area of the field zone you want to obtain information about. A square will open with the processed information regarding the selected field zone.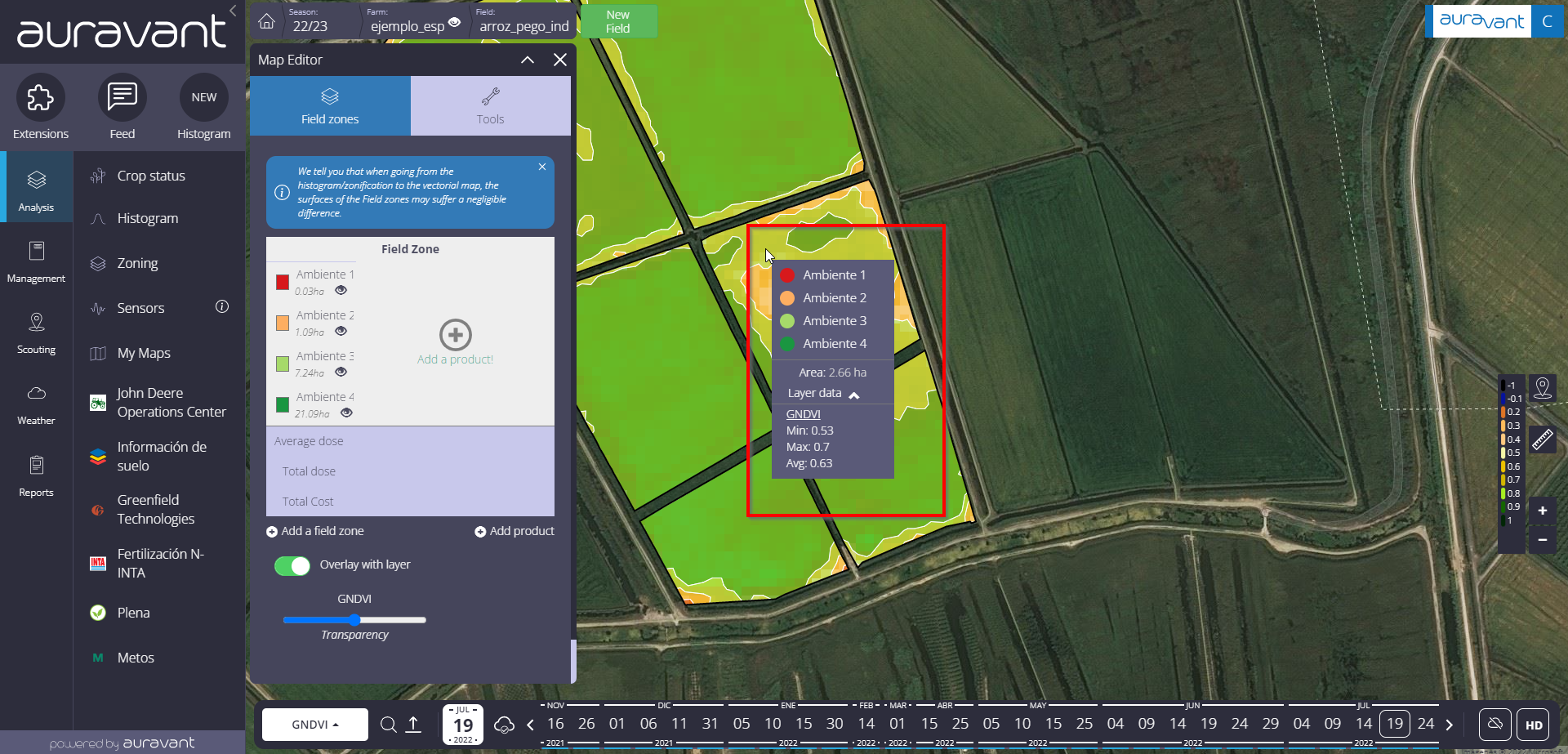 "