Once the points have been loaded from the web platform and the groups assigned to points from the App, the user must enter "Samples" and from the list of samples for that field will see the following options:
Manual loading of points
By clicking on the sample, you will be able to visualize the groups loaded to the points and the analysis by groups where, if necessary, you will be able to add values to each group.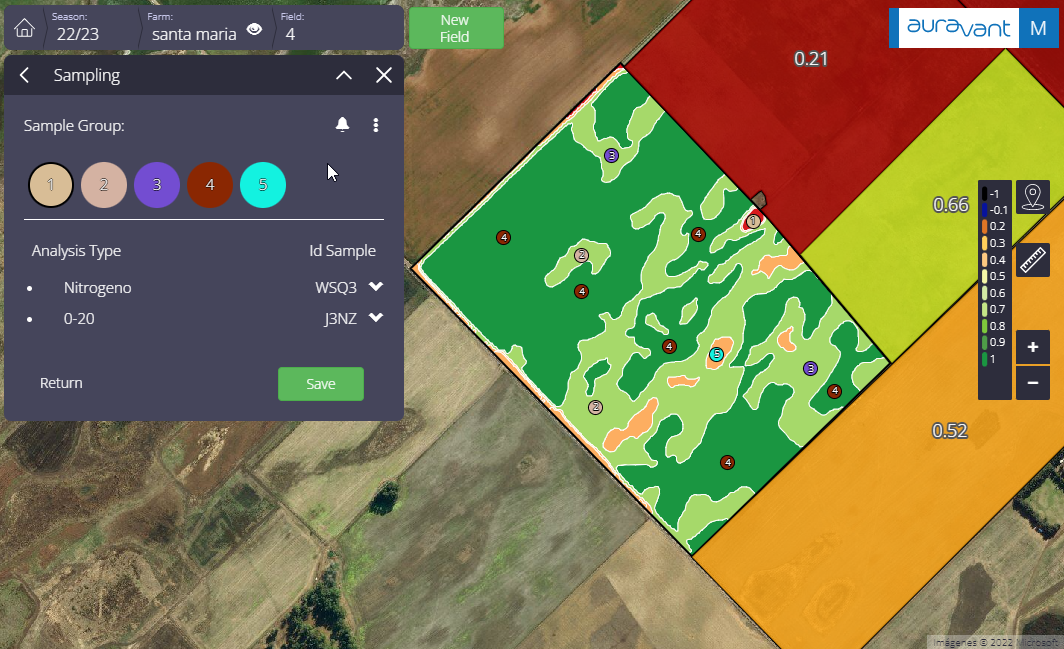 l file will be downloaded with the identification of each sample with its analysis and variables for data upload.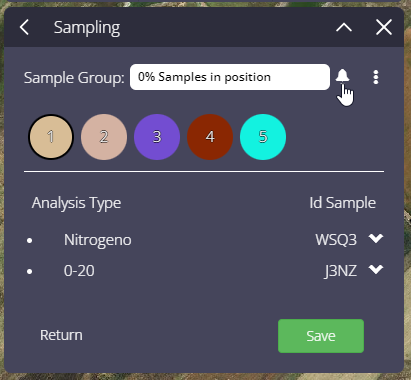 Upload Excel
The downloaded excel can be incorporated and the values of the analysis will be distributed in all the groups of each point.
Edit analysis
In case they have not been previously loaded, analyses or variables can be created. These will be loaded to all points that do not have groups assigned to them.
End sampling
The user will end the sampling. If the sampling contains points without groups, they will be deleted, and if the analysis variables have values, the "Create layer" option will be enabled.

Delete Sampling
Create Layer
By clicking on the " Create layer" button the user will access a list of the variables that contain values. There, the user must select the ones he/she considers and the grouper will be displayed where the new layer of the variable to be incorporated will be located.
"