With this feature, producers, advisors, technicians and consultants can determine the best route to a farm, field or point of interest that they do not know or have not previously visited.
The tool makes the calculation automatically by exporting the coordinates to Google Maps, which activates the "Driving" mode by default.
How to calculate a route quickly with Auravant:
Position over any point and right click. Once there, click on the option "Calculate route"

In another tab, the Google Maps platform will open with the alternatives to reach that farm, field or point, as shown in the image: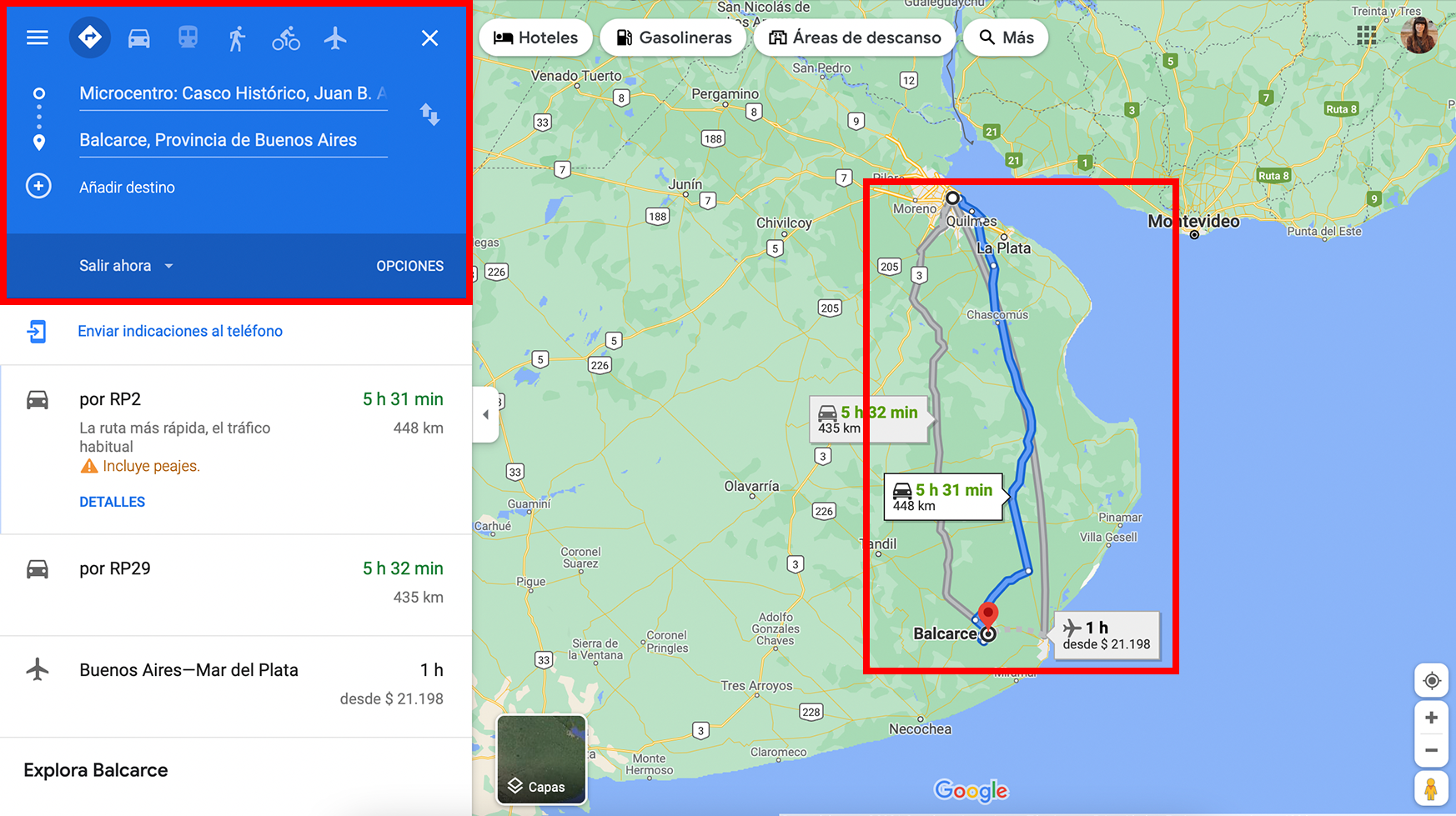 It should be noted that it is not necessary to select any farm, field or point of interest. Just right click to access Google Maps.
"