The multiple selection option is found in the batch list and allows you to activate the display of more than 1 polygon simultaneously. This view will depend on whether the batches in question have images for the layer and date (for example, NDVI for 03/15/2021), since, otherwise, there would be no data to load and the polygon will be shown empty.
How to view multiple lots/plots simultaneously?
1- To access the fields or farms, first you have to go to the search engine located at the top of the platform.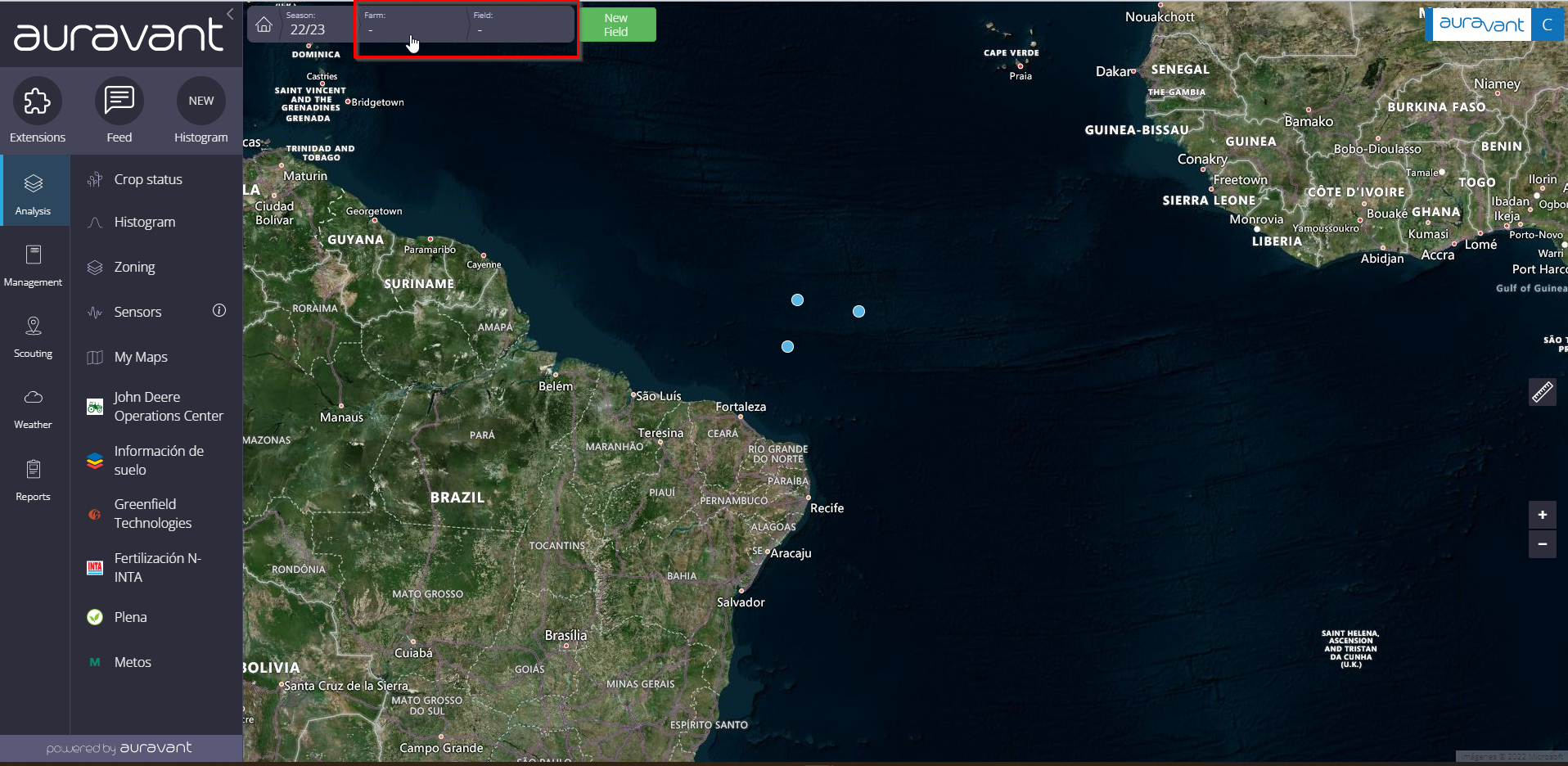 2- Once there, enter the name of the field or farm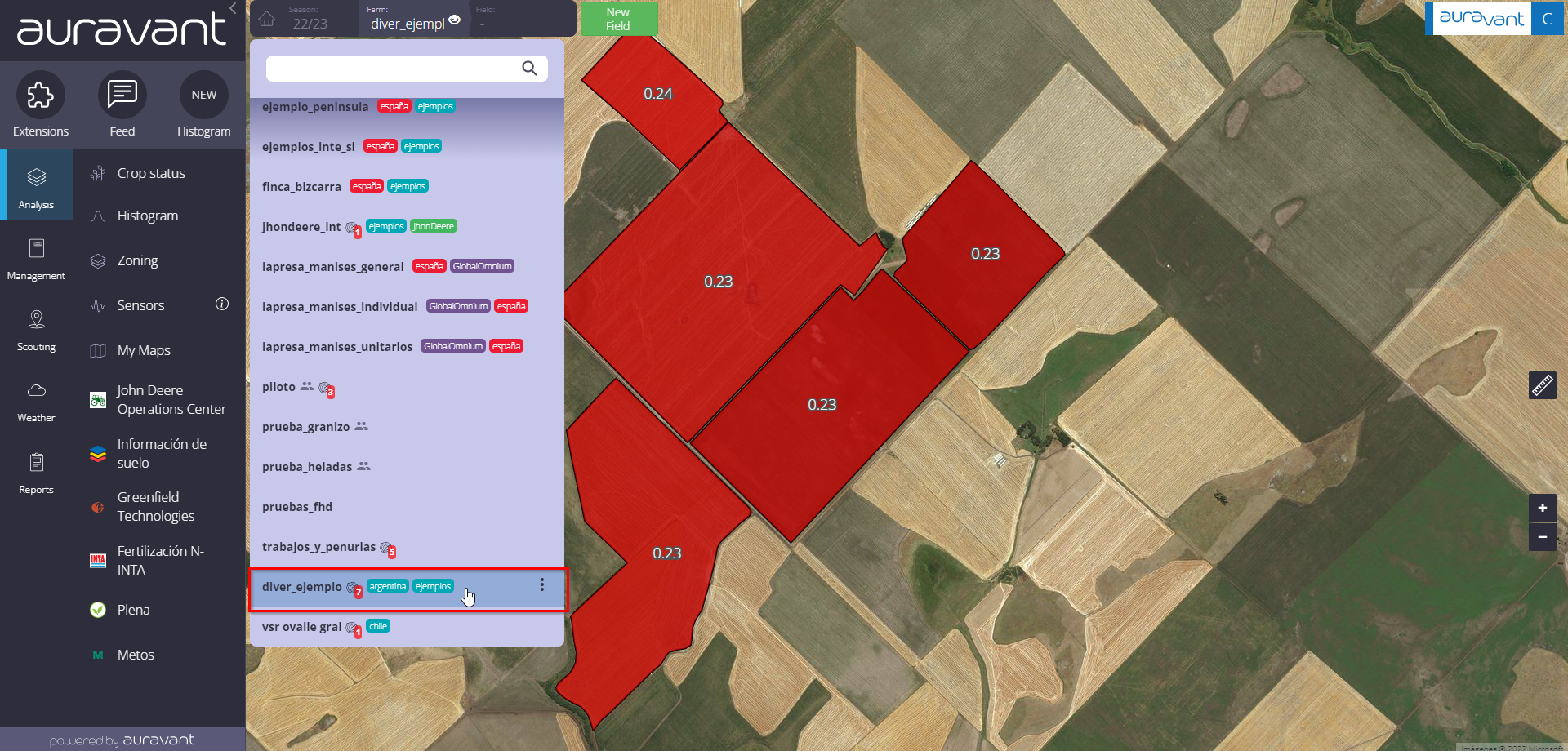 3- Then, select the fields by pressing "shift" or the list icon on the top right.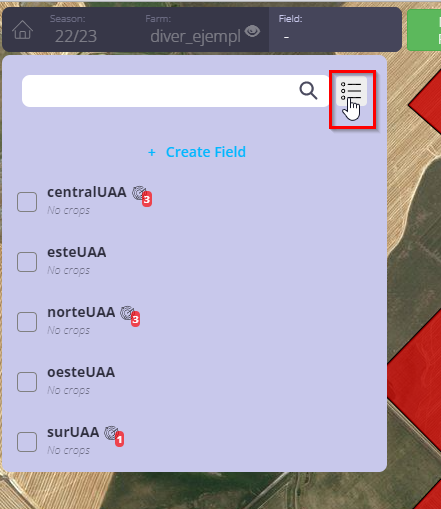 4- Once you selected them, they will be seen as follows on the map.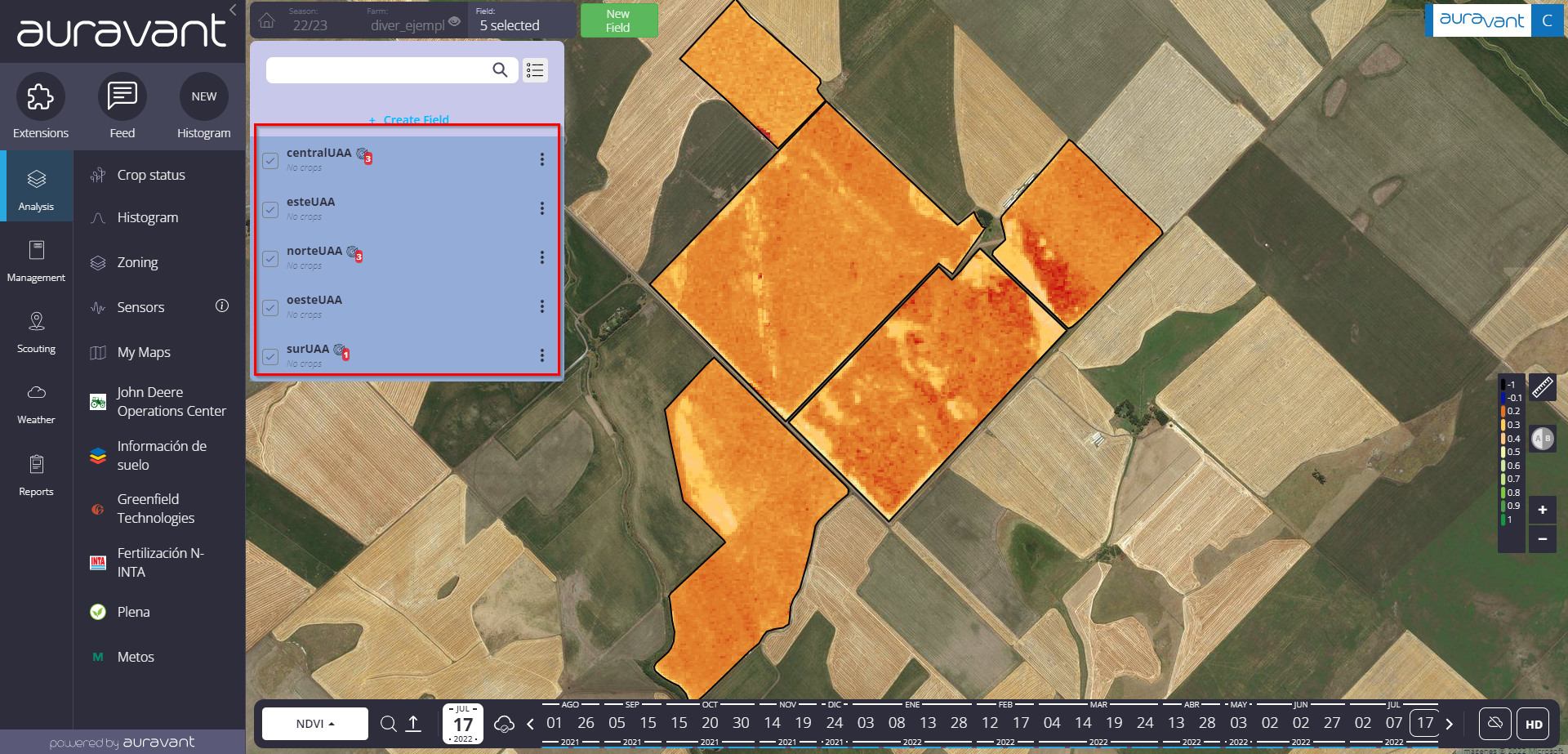 Those fields that do not have a crop loaded in the "Farm Record" will appear with the legend "no crop" underneath. To upload it, go to "Farm Record" in the main menu.
"