> agribusiness
With Auravant,
increase your sales by distinguishing your proposal
CONTACT US
Contact Us
Provide us with your contact information and we will get in touch with you as soon as possible
Corporate space
Your brand, your place
You can count on a customized space to meet the needs and nature of your company.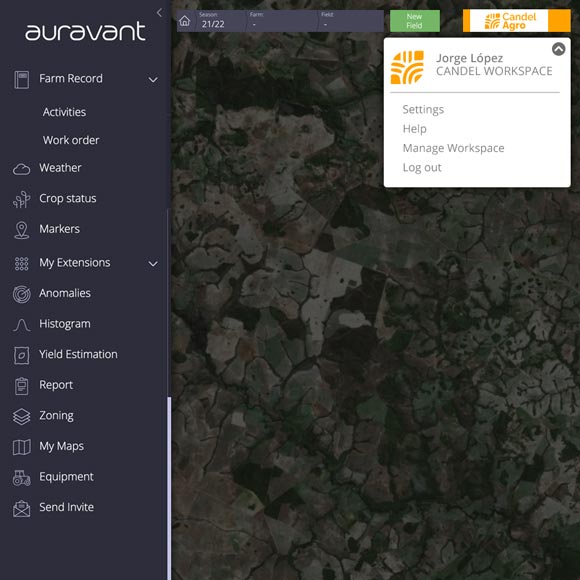 Business analytics
From data to relevant information
To make intelligent use of information, detect business opportunities and make better decisions.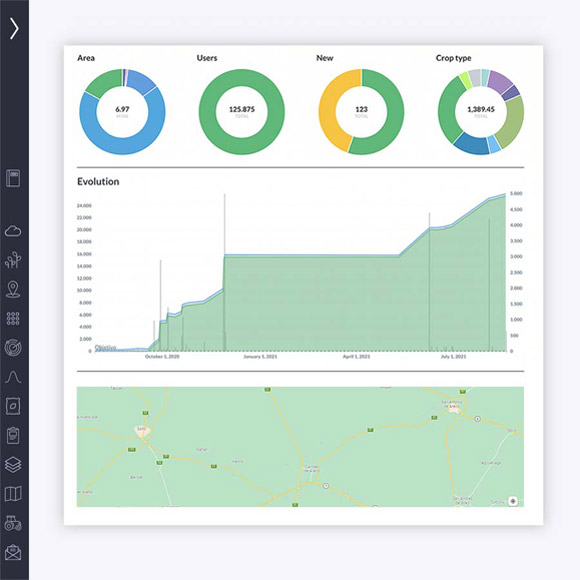 Dynamic developments
Your fully customized business applications
In Auravant's marketplace, you can use the extensions already available or develop new features according to your business needs.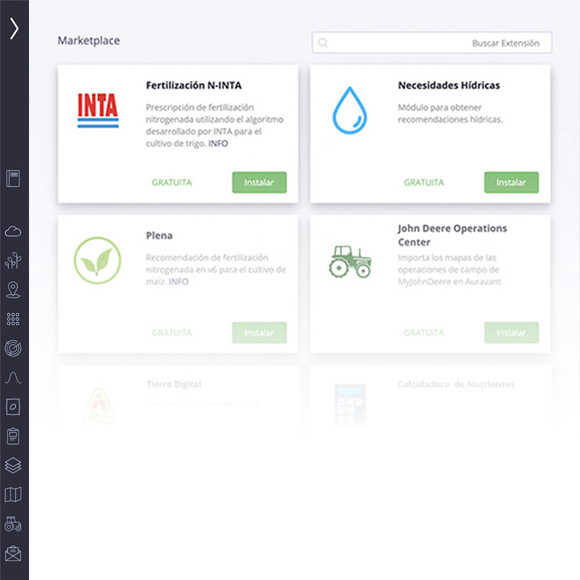 Providing solutions for the entire value chain
Input manufacturers
Increase your sales by showing the difference of your products
Banking and insurance
Reduce risk by knowing better the profile and agronomic practices of your customers
Food industry
Optimize logistics and value chain with traceable and auditable processes